ITM Monitoring was acquired by the SOCOTEC Group in 2018, and has subsequently rebranded to become SOCOTEC Monitoring UK Ltd
SOCOTEC Monitoring UK Ltd has been created following the acquisition of ITM Monitoring Ltd and Survey Associates Ltd.
SOCOTEC Monitoring UK Ltd specialise in design, installation and data provision for geotechnical and structural monitoring systems. Combining industry-leading installation expertise and knowledge on how to add value engineering to monitoring scheme design, we deliver critical real-time intelligence to manage the condition of sites dependably and cost-effectively. With over 30 years civil engineering experience we are the trusted contractor in construction, rail, highways, utilities, mines and ports across the UK, including leading London based developments.
Recent projects include providing instrumentation and monitoring for Crossrail C701, Europe's largest instrumentation and monitoring contract, London's iconic Victoria Station Upgrade (VSU), the Dover Western Docks Revival (DWDR) and numerous Network Rail route upgrades across the UK.
Click on the links below to find out more: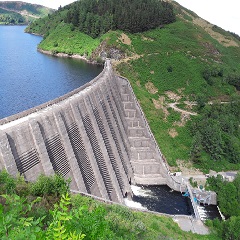 .PDF
Read more about our Monitoring Services for Dams and Reservoirs