SOCOTEC's concrete cube test service determines the compressive strength of hardened concrete, as well the overall workability and consistency of fresh concrete. 
As the UK's largest independent concrete testing laboratory, we understand that quality assurance is a vital part of the service we provide. Our concrete cube tests provide clients with the reassurance and peace of mind that their concrete is fully compliant with industry standards and can withstand the compression forces required within the original design of the structure.
In the UK, the majority of structural concrete is required to meet high standards before it can be used, including, for example, project specifications, BS EN 206 and BS8500. Our wide scope of sampling and testing methods – including concrete cube tests – are based on current British and European Standards and are accredited by UKAS to comply with ISO/IEC 17025, the competence standard for testing and calibration laboratories.
Operating from a nationwide network of regional offices and testing and inspection laboratories we offer a range of on-site testing services for larger concrete testing projects and the option of UKAS-accredited mobile laboratories where required.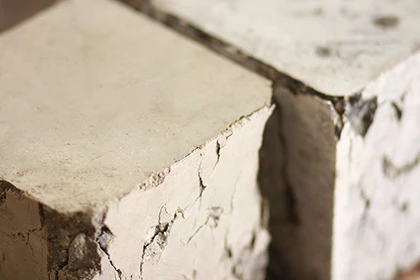 Preparation
Samples of freshly mixed concrete are taken and placed into cube moulds for casting.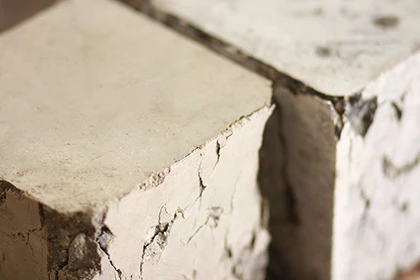 Moulding
The concrete cube moulds are filled, levelled and compacted to BS requirements.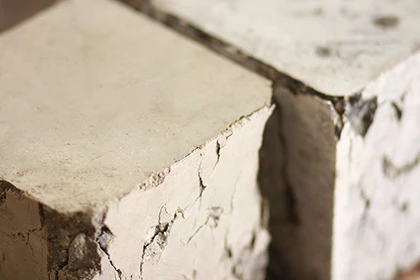 Curing
The cubes are labelled and stored at a temperature of between 15 and 25°C for 24 hours, before being submerged in water tanks to cure.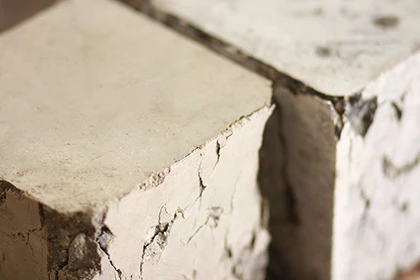 Testing
Once cured, the cubes are tested using a compression machine, which 'crushes' the cube until it fails giving a compressive strength value.
Fresh concrete sampling and testing
Different types of concrete testing can be conducted depending on whether the concrete is freshly mixed or hardened. When sampled correctly, fresh concrete provides the most accurate representation of the cube's strength, consistency, density, air content and temperature. 
We can provide testing and sampling services for fresh and hardened concrete, all of which are carried out in accordance with BS EN 12350 and BS EN 12390.
Compliance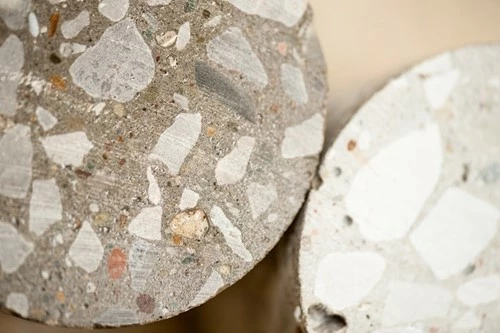 UKAS-accredited services and compliance with British and European Standards
Our UKAS accredited sampling and testing methods (UKAS No.0001) are based on current British and European Standards.
View our accredited services here
The sectors we support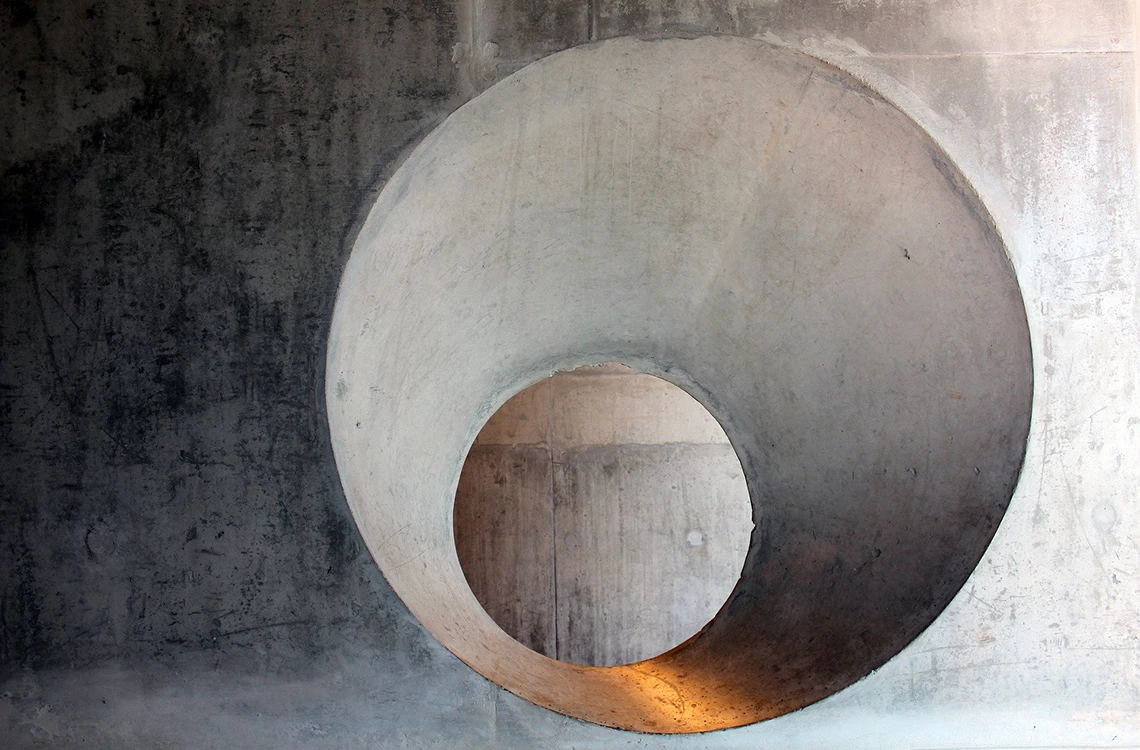 Some of the sectors we support with concrete testing
Construction
Housing and Property
Rail, Roads and Transport
Retail, Leisure and Hospitality
Marine, Ports and Harbours
Discover more on the sectors we support
Concrete Testing FAQs
A concrete slump test determines the consistency of a given concrete sample, ensuring it complies with the specified mix properties and can perform as required. A concrete slump test (or slump-flow test) measures workability and consistency (that the correct amount of water has been added).
• Samples of freshly mixed concrete are taken, placed into a slump cone and compacted in three equal layers
• The top of the concrete is levelled before removing the cone
• The cone is turned upside down and placed next to the 'slumped' concrete to measure the change in height compared to the height of the cone.
Curing ensures that the concrete cube sample is provided with an adequate level of moisture, temperature and time required for the cement to chemically react with the added water and therefore reach the expected level of strength and durability.

Concrete is usually tested after seven and twenty-eight days of curing, as concrete will virtually reach its expected final strength in twenty-eight days. After seven days, it will usually give two-thirds of its 28 day strength, serving as a good early indicator of its final strength. Two to three cubes are usually taken in order to measure the compressive strength of concrete after different lengths of time, or to allow for a spare cube in case of any issues.
According to BS EN 12390 Part 1, concrete cube specimens should be at least three and a half times larger than the maximum aggregate size. For example, for concrete made with 28mm aggregate or smaller, 100mm cubes are preferred due to the ease of handling and storage. For larger aggregate or if specified in the contract documents, 150mm cubes are required.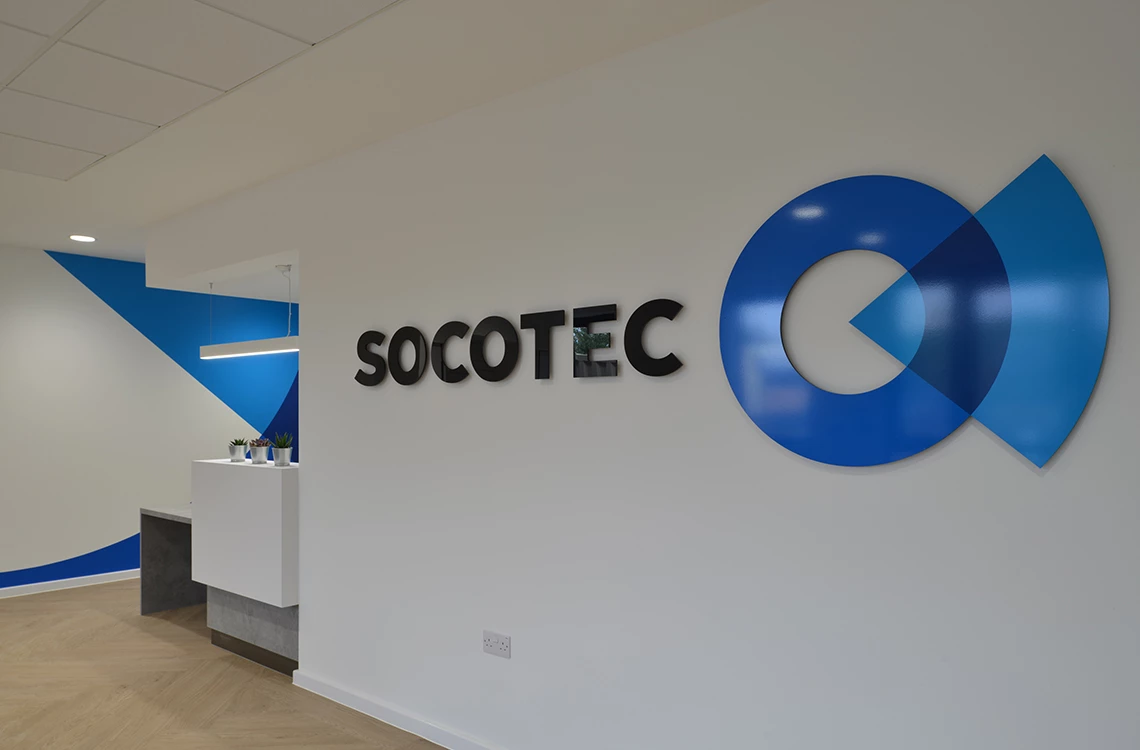 For more information on concrete testing services, click the images below.