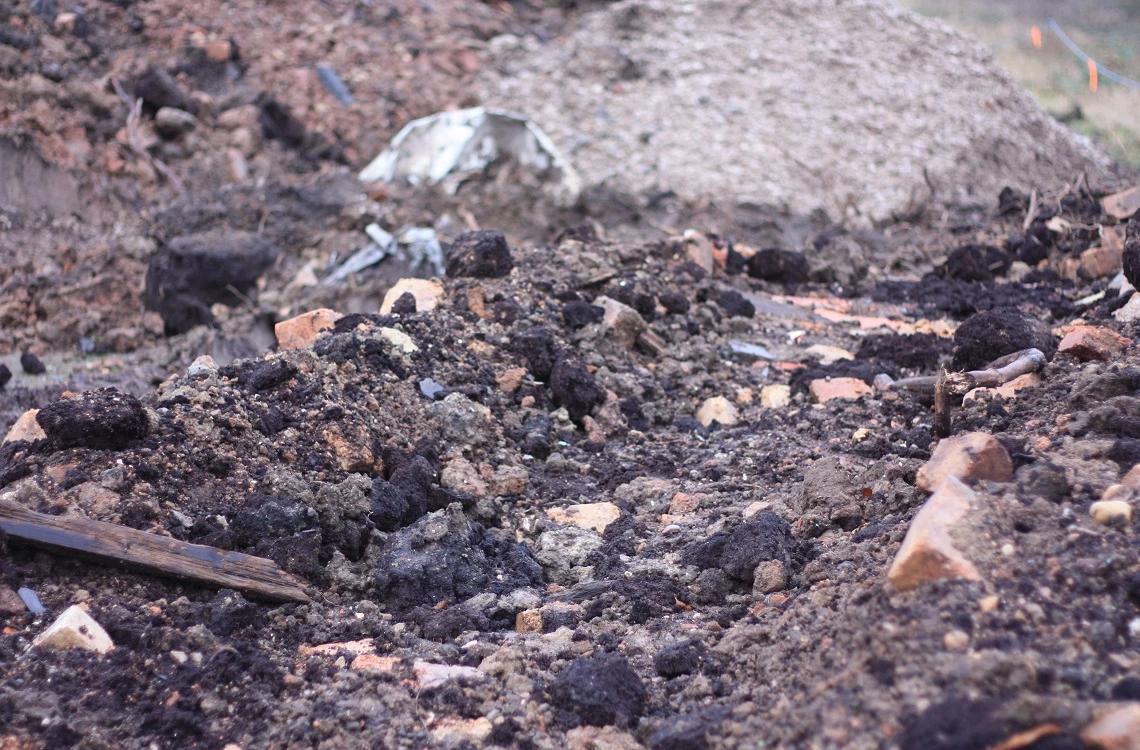 FAQs: Soil Waste Classification
Mon 21/05/2018 - 19:08
Waste classification is required to determine the appropriate way to manage waste material destined for disposal, storage or treatment, including assessing the level of risk that the waste presents and ensuring that any parties receiving the waste are permitted to do so.
Soil Waste Classification FAQs
The revised Waste Framework Directive (2009/98/EC) defines waste as 'any substance or object which the holder discards or intends or is required to discard'.  There is a legal requirement to correctly classify material for disposal; in recent years, regulators such as the Environment Agency, Natural Resources Wales and the Scottish Environment Protection Agency have brought cases (resulting in fines) against a number of companies for not complying with waste legislation.

Waste classification is required to determine the appropriate way to manage waste material destined for disposal, storage or treatment, including assessing the level of risk that the waste presents and ensuring that any parties receiving the waste are permitted to do so.

While a small number of landfills still don't enforce waste classification, it should be borne in mind that the duty of care for correct waste classification lies with the producer of the waste.

As well as legal and compliance considerations, correct waste classification can also result in cost and time savings on projects.  Hazardous landfills are significantly more expensive than non-hazardous and inert landfills, and obtaining expert advice at the correct stage can often minimise the volume of hazardous waste requiring disposal.
WAC stands for Waste Acceptance Criteria, and is used to determine whether the soil will be accepted at a particular type of landfill. The test also provides more information about how the material will behave once deposited.

WAC testing comprises two parts: solid analysis and leachate analysis.  The solid analysis determines how organic the material is and tests for some key contaminants.  The leachate analysis determines the level of contamination that will potentially leach out of the material once it is in the landfill, which could potentially impact groundwater or surface water.

There are three types of WAC testing: inert, hazardous and stable non-reactive hazardous.  A 'full' WAC suite covers the testing required for all three types of WAC suite.  While inert and hazardous landfills are fairly common, stable non-reactive hazardous landfills (or cells within a landfill) are much rarer; these landfills typically accept material which is non-hazardous chemically but contains hazardous levels of asbestos.  There are no WAC thresholds for non-hazardous landfills.

If the soil isn't being disposed of to inert or hazardous landfill, WAC testing isn't required. 
No, WAC testing does not tell you if the waste is hazardous or non-hazardous and therefore can't be used to classify it.  WAC testing is the second stage of the process and will only tell you what type of landfill can be used to dispose of the soil, once it has already been classified as hazardous or non-hazardous waste.
For soils arising from contaminated or potentially contaminated sites, waste classification is a two stage process.  Firstly, the soil is subject to laboratory analysis and the data is used to classify the material as either hazardous or non-hazardous waste, following the procedure in Environment Agency Document WM3.

The result of waste classification is a List of Waste code, which defines the source of the material and whether it is hazardous or non-hazardous. Common examples are 17-05-03* for hazardous soils and 17-05-04 for non-hazardous soils.

Once the List of Waste code has been determined, WAC testing may be required if the soil is intended to be disposed of to landfill. Options include:

If the material is classified as non‑hazardous, there are two potential disposal routes, depending on the outcome of WAC testing. If the non-hazardous material passes inert WAC testing, it may be disposed of at an inert landfill, which is generally less expensive than a non-hazardous landfill.  If the non-hazardous material fails inert WAC testing, or no WAC testing is carried out, the material should be disposed of at a non-hazardous landfill.
Material classified as hazardous will require hazardous WAC testing prior to disposal. If the soil exceeds hazardous WAC criteria it cannot be disposed of in a landfill without treatment to get it to 'pass' the WAC criteria.

In some cases such as clean natural materials, it may be possible to dispose of the soil directly as inert waste without carrying out testing and classification.
Environment Agency guidance recommends testing soil for any contaminants which you reasonably expect to be present.  This will depend on the available knowledge and information of the site's history; for example, from anecdotal evidence, historical maps, desk studies or previous site investigation data.

In practice, most testing laboratories and consultants recommend a core suite of testing which covers the most common contaminants encountered on brownfield land, such as metals, hydrocarbons and asbestos.  Additional contaminants are added to the suite dependent on knowledge of the site; for example, if the site is a substation, PCBs should be added to the analysis suite.

Some people choose to carry out WAC testing alongside the initial characterisation testing in order to avoid later delays, should WAC testing be required.
The number of samples required is linked to the volume of soil requiring disposal, but there is no set number. 

Environment Agency guidance suggests approximate numbers of samples for different volumes to provide a statistically representative dataset, but this is very site-specific.  For example, more samples are required where the soil is more variable or where previous investigations have indicated high levels of contamination.  A reduced number of samples, or a reduced suite of testing, may also be possible if previous data is available.

It is important to collect the correct number of samples to classify each individual soil 'population'.  For example, natural materials should be considered separately to Made Ground material, and 'hotspots' of contamination should also be considered separately.
Asbestos can affect the waste classification of soil in two ways. 

Firstly, if the concentration of asbestos fibres is greater than 0.1%, the soil will automatically be classified as hazardous waste. 

Secondly, if one or more pieces of asbestos containing material (ACM) are present, this will also render the soil as hazardous waste. An example of this includes a piece of asbestos cement or a piece of lagging, which is visible by eye.
Depending on the level of contaminants present, it may be possible to reduce a preliminary hazardous classification to non-hazardous.

Contaminated land and waste experts can assess the data and potentially amend the classification using statistics, based on the site history, or through knowledge of chemistry.

It may also be possible to delineate the area of hazardous material from surrounding non-hazardous material to reduce the volume of soil requiring expensive disposal at a hazardous landfill. Furthermore, it may be possible to treat material to reduce the level of contaminants causing the hazardous classification.
In most cases, disposal of soil to landfill should be considered as the last resort. It may be possible to carry out a risk assessment and reuse the material on site, or on another site, for example using a Materials Management Plan in line with the CL:AIRE Definition of Waste Code of Practice, or a U1 Waste Exemption.  Alternatively, it may be possible to send the soil to a treatment centre.