Managing and maintaining a multi-site property portfolio is a complex and difficult task, but one that is essential in making sure that your asset does not deteriorate.
The major cause of asset depreciation is through building materials biodegrading due to water ingress. It is therefore fundamental to the preservation and maintenance of all buildings that they remain as water- tight as their designs will allow. This requirement for regular maintenance, coupled with increasing amounts of rooftop plant being installed on buildings, has greatly increased levels of traffic on roofs, meaning that it is essential to have a properly planned and managed safe system of access to these areas.
Our 5 Stage Roof Safety Management System takes the headache out of administering and controlling access to these high risk areas of your properties. We ensure that all necessary legislation is adhered to, the most suitable equipment is professionally installed, correctly maintained and that all users are suitably and sufficiently trained. This gives you peace of mind that all necessary precautions have been made and that ultimate liability for the safe access of your buildings rests with us.
Stage 1 - Survey and Consultation
The first stage of any project is to make an objective evaluation of risk. This will assess not only the reasons for working at height, but look at who needs to access the roof; how frequent this access is required; what is the competency level of the individuals carrying out the works and finally identify and evaluate whatever safety measures and equipment are in place.
Stage 2 - Made to Measure Plan
Based on the findings of the survey and consultation we will provide a full design and specification of a "fit for purpose" access system tailored to suit your specific requirements. Drawing from our vast experience and product range allows us to find a solution to suit every situation, from modern contemporary architecture to old and historic buildings; whilst at all times ensuring that the equipment installed does not have a detrimental effect on the fabric of the building or negate any manufacturers' warranties.

In designing the specific roof access system, the roof safety management system takes complete liability away from the building owner and becomes responsible for not only ensuring that the system meets the required performance criteria, but also that the appropriate legal standards are met.
Stage 3 - Installation
Installing a roof access system requires both familiarity with the products and the strict procedures that need to be followed during the installation process. By incorporating a leading installer company into the roof safety management system this specialist knowledge is ensured and you get a quality nationwide service with a single point of contact throughout the installation process.

Our service includes all aspects required to successfully complete your project. We develop a task specific method statement and risk assessment and provide all temporary access equipment to ensure that the works are carried out in a safe and expedient manner with as little interruption to your normal operations as possible.
Stage 4 - Handover and Training
On completion of the works an operations and maintenance manual will be produced, including all test certificates and as built drawings. The information contained in this will be incorporated into a detailed classroom and onsite training program.

It has been identified by the HSE that the lack of suitable and sufficient training leads to an increase in the likelihood of accidents occurring through accidental misuse of equipment. It is therefore imperative that all persons using the installed systems are properly trained.

The Roof Safety Management System includes full training for all employees and subcontractors required to access the roof. This covers the use of the equipment, identification of risks, rescue procedures and emergency first aid. On successful completion of the course the user is given a "passport to safety" card that is then used as ID for the measures put in place on site to control access to the roof.

To ensure that contractors have a similar regard to Health and Safety for their own operatives we can offer to audit each one of them on an annual basis to review policies and procedures, as well as carrying out random checks on their operatives at live sites.
Stage 5 - On-going Support and Maintenance
It is a legislative requirement that fall protection systems are tested and re-certified annually by suitably qualified personnel. When managing multi-site facilities across several different locations it is often administratively challenging to manage this testing in an efficient and timely manner, leading to increased costs and equipment not being certified or in good usable condition.

The Roof Safety Management System offers a full support service package to take care of this requirement for you, ensuring all equipment is serviced and tested on time, keeping maintenance costs to a minimum, helping you to control access to your roofs and giving sound advice to your management team when required.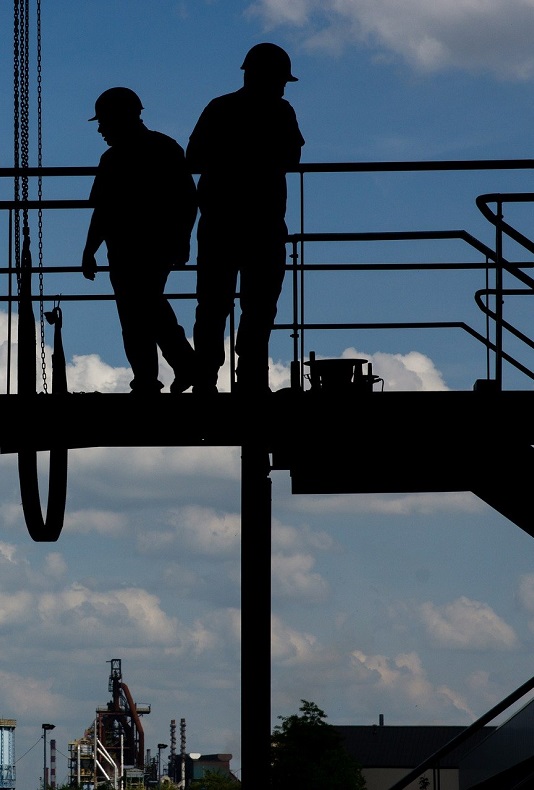 Roof safety
Purchase roof safety equipment
As a high percentage of falls from height take place as a result of human error, workers must take every precaution to ensure they have suitable roof safety systems. SOCOTEC's shop features a range of roof safety equipment that you can purchase online. 
Buy roof safety equipment
As a high percentage of falls from height take place as a result of human error, workers must take every precaution to ensure they have suitable roof safety systems. SOCOTEC's shop features a range of roof safety equipment that you can purchase online.