DSEAR Compliance FAQs:
Ensuring Safety and Compliance
for Your Business
Tue 07/11/2023 - 13:55
As a provider of DSEAR compliance services, we are dedicated to ensuring the safety and compliance of your operations. Our team of experts is well-versed in the intricacies of DSEAR and can provide you with the guidance and expertise you need.
In the following FAQs, we provide answers to your questions about DSEAR, ensuring you have the knowledge you need to make informed decisions and maintain a safe workplace.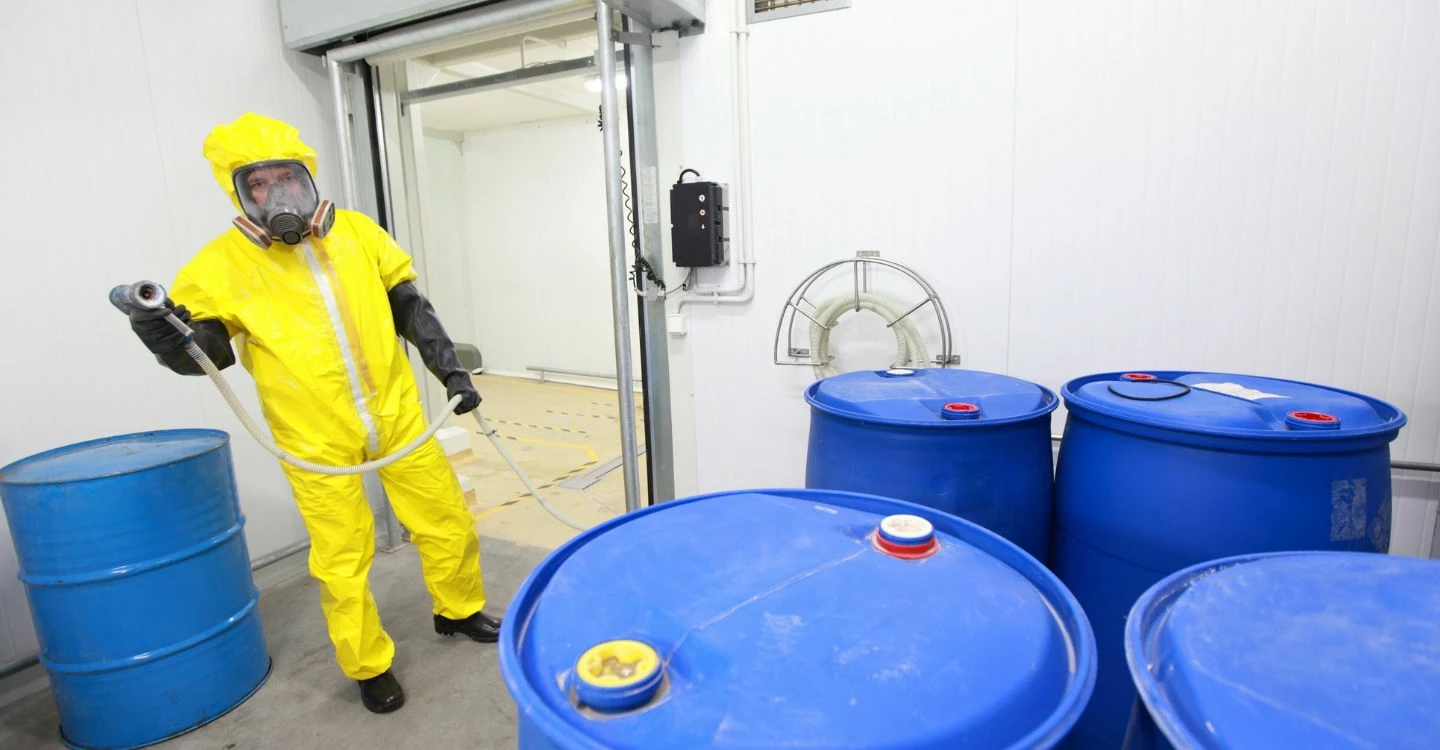 What are the important factors to consider for ensuring compliance with DSEAR and maintaining workplace safety?
When considering DSEAR, there are several common factors to consider to ensure safety and compliance. These are outlined below:





Assess whether a flammable atmosphere can exist in your workplace, as this can pose significant risks


Identify potential ignition sources that could ignite the flammable atmosphere


Review existing control measures in place to prevent or minimise the risks associated with dangerous substances


Consider area classification requirements to properly define hazardous zones and implement appropriate safety measures


Conduct a risk rating to help evaluate the severity of potential hazards and prioritise necessary actions


Carefully review recommendations provided by experts or regulatory guidelines to ensure the implementation of suitable control measures.





By considering these factors, you can proactively address the risks associated with dangerous substances and promote a safe working environment.

What is DSEAR?
DSEAR aims to prevent or limit the harmful effects of fires, explosions, and similar energy-releasing events, as well as corrosion to metals. These regulations specifically focus on controlling and managing the risks associated with dangerous substances in the workplace. By implementing the necessary measures, businesses can ensure the safety of their employees, prevent accidents and mitigate the potential damage caused by such incidents.

What is ATEX?
ATEX is short for "Atmospheres Explosibles" and is the name commonly given to the two European directives for controlling explosive atmospheres: directive 99/92/EC (also known as 'ATEX 137' or the 'ATEX workplace directive') and directive 94/9/ EC (also known as 'ATEX 95' or 'the ATEX equipment directive'). They aim to improve health and safety in workplaces with explosive atmospheres. In the UK, these directives are implemented through DSEAR.

Is DSEAR compliance a legal requirement?
Yes, compliance with DSEAR is not just a recommendation, but a legal requirement under the Health and Safety at Work etc. Act 1974 (HASWA). This regulation places responsibilities on employers and the self-employed to ensure the safety of individuals in the workplace and protect the public from any risks arising from work activities. With the potential hazards of dangerous substances, such as fire, explosion, and corrosion of metal, compliance with DSEAR is essential to safeguarding people's safety. DSEAR operates as an enabling act under the HASWA, emphasising the legal obligation for your organisations to adhere to its guidelines and take proactive measures to mitigate risks associated with dangerous substances.

Is a DSEAR risk assessment a legal requirement?
Yes, a DSEAR risk assessment is a legal requirement for most workplaces that deal with hazardous substances. It is important to identify the hazards associated with your work, assess the risks involved, and implement appropriate control measures to ensure the safety of your employees and the public.