Asbestos Air Testing and Four-Stage Clearance
Asbestos Air Testing and Four-Stage Clearance
Asbestos air testing and four-stage clearance is the procedure carried out by independent test facilities, following licensed asbestos removal works. A visual inspection must be conducted by an independent analyst to ensure that the area has been cleaned to a satisfactory standard and is suitable for re-occupation.
Project management for asbestos removal work
Being entirely independent from any business undertaking asbestos removal works allows us to provide independent impartial advice to our clients. In addition to the asbestos analytical services outlined above we are able to offer full end to end project management services for asbestos removal work. Acting as the client's technical representative, our services include:
Specifications for asbestos removal work
Tendering to licensed contractors
Site meetings and project management
Independent asbestos air monitoring and four stage clearance
Certificate of reoccupation
Onsite compliance audits
Updating of asbestos registers and reports
We are a UKAS accredited inspection body (No. 0148), with UKAS accredited testing laboratories (No. 1089).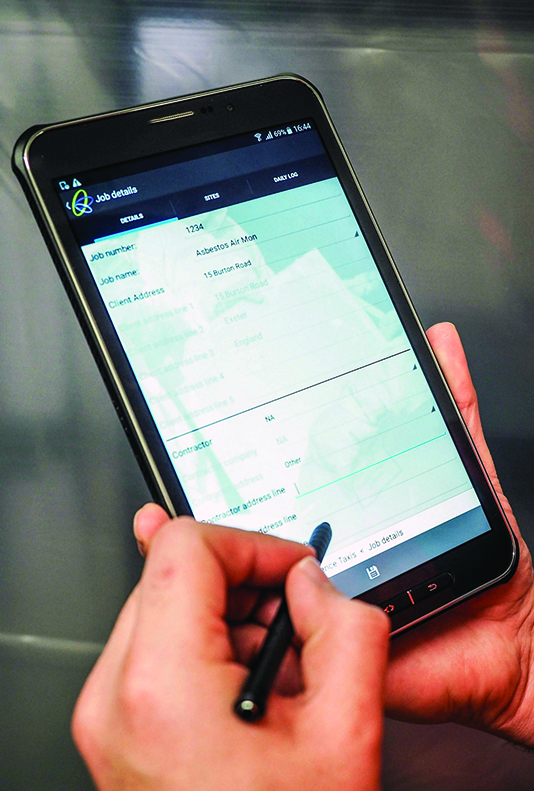 Asbestos Air Monitoring and Four-Stage Clearance
Airborne Fibre Monitoring
Get in touch
Sign up to Our Asbestos Uncovered Newsletter:
Asbestos Uncovered answers the questions we receive most frequently about asbestos to help keep you and your buildings compliant.
Get the latest updates about SOCOTEC, subscribe to our newsletter !
Want to find out more about SOCOTEC's Asbestos Management Services?
Contact us
Contact us
james.dodgson@socotec.com