SOCOTEC UK Shortlisted for Award at Construction News Specialist Awards 2023
Tue 06/13/2023 - 12:04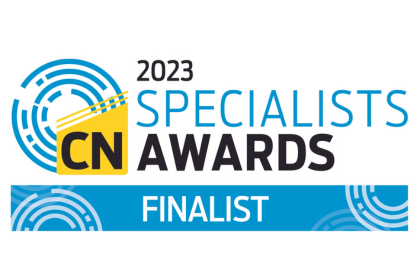 Our GI team's submission has been selected as one of three contenders for the Ground Engineering Specialist of the Year category. We're thrilled that our innovative solutions and expertise across our Infrastructure Division has caught the attention of the judging panel.
We showcased our capabilities in various areas, including ground investigation, foundation testing, specialist monitoring, field and materials testing, geophysical and topographical surveys, while also highlighting some outstanding case studies that demonstrated how a collaborative approach is vital to the success of a project. We put extra emphasis on the Oxford Ørsted and Lyneham Banks projects, which truly exemplify our commitment to excellence.
An independent panel of over 60 principal contractors and industry figures meticulously reviewed all the entries to ensure the utmost integrity and fairness. We're honoured to have made the shortlist alongside other industry leaders.
The next stage of the awards involves SOCOTEC presenting our submission in front of a panel of industry experts. The winner of the Ground Engineering Specialist of the Year award will be revealed at a spectacular gala ceremony on 7 September 2023at the prestigious Hilton London Metropole. This event promises to bring together the industry's best, celebrating the extraordinary accomplishments of specialist contractors.
Being shortlisted for the Ground Engineering Specialist of the Year award speaks volumes about our unwavering commitment to excellence. We're constantly pushing boundaries, driving innovation, and providing exceptional services to our clients in the construction sector. This recognition only fuels our motivation to deliver even greater value and make a significant impact in our industry.