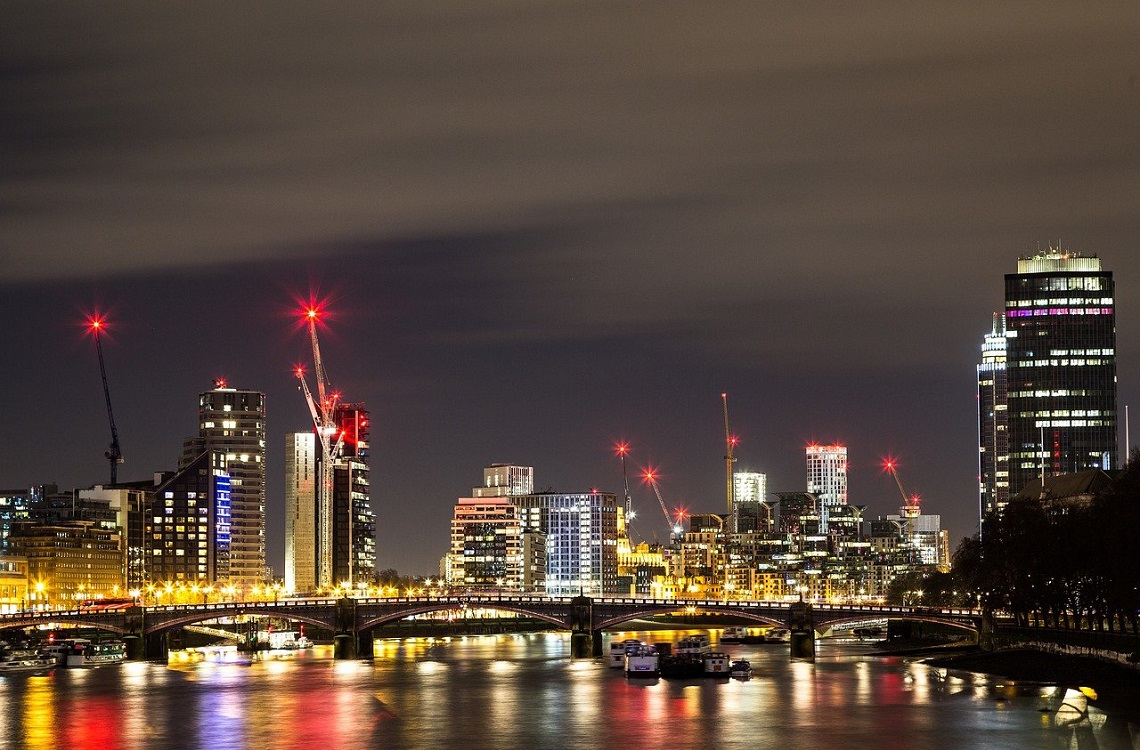 Complying with
ESOS (Phase 3)

The Energy Savings Opportunity Scheme (ESOS) is a mandatory requirement in the UK for all large undertakings in the UK. A large undertaking is classed as a business who employ more than 250 employees, or has a turnover more than €50m.
Who qualifies for ESOS and how do I comply?
ESOS phase 3 applies to all large undertakings in the UK (businesses who employ more than 250 employees or who have an annual turnover of more than £44m and an annual balance sheet total in excess of £38 million). Organisations that qualify for ESOS must carry out energy assessments every four years, which audit the energy usage of buildings and identify cost-effective energy saving measures.
If you qualify for ESOS and your organisation is fully covered by ISO 50001 accreditation via a certified body, you do not need to carry out an energy assessment. All that is required is to notify the Environment Agency that you are compliant with ESOS.
However, if you do not have an ISO 50001 energy management system or it only covers part of your energy use, you will need to carry out an ESOS assessment. This will comprise the following steps:
Measuring total energy consumption and identifying areas of significant energy consumption

Ensuring areas of significant energy consumption are compliant audited and compliant energy audit reports are produced

Appointing an accredited ESOS lead assessor to carry out or oversee and sign off the assessment and get one or more board level directors to review the findings.

Notify the relevant scheme regulator of fulfilling the compliance duties prior the Phase 3 deadline (5th December 2023).
As part of your ESOS assessment, you can also use energy audit data from schemes such as the Carbon Trust Standard, Display Energy Certificates (DECs) and Green Deal assessments.
What is ESOS?
The Energy Savings Opportunity Scheme (ESOS) is a mandatory requirement and assessment scheme which encourages UK companies to measure and report on their energy use and efficiency, as well as identify opportunities to save energy. ESOS will consider an organisation's entire energy usage across building/s, transport, industrial and commercial processes.
For organisations whose registered office is in England, ESOS compliance is regulated by the Environment Agency, which serves as the scheme administrator. Natural Resources Wales, Northern Ireland Environment Agency and Scottish Environment Protection Agency serve as the administrators for each of the respective countries in the UK.
When did ESOS start?
Having set out to reduce energy consumption by 20% by 2020, the UK government first introduced the ESOS scheme in 2014. ESOS was originally implemented in order to support businesses in overcoming information barriers that prevent them from investing in energy efficient measures. This is why organisations eligible for ESOS are required to carry out an energy audit every four years in line with each new phase.  
How is ESOS phase 3 different to ESOS phase 2?
The government's ESOS scheme is now in phase 3. Phases run every four years, with the deadline for ESOS phase 2 compliance having passed on 5 December 2019. 
All eligible UK businesses now have until 5 December 2023 to comply with ESOS phase 3. The Environment Agency must be notified by a set deadline to ensure that the organisation has complied with their ESOS obligations, which is included below:
Key dates for ESOS phase 3:
ESOS phase 3 runs from 6 December 2019 until 5 December 2023

Qualification date – 31 December 2022 (when a company must assess whether they are obligated)

Compliance date – 5 December 2023 (by which date an organisation must be compliant). 
What is energy efficiency?
Energy efficiency involves the use of less energy to perform an action. Being energy efficient allows businesses to cut their carbon footprint and become more environmentally friendly, as well as being economically beneficial. An energy efficient building, for instance, will use appliances and devices that conserve energy, such as LED lighting, Air Source Heat Pumps (ASHP), inverters etc.
How can SOCOTEC help?
With a wealth of experience in energy efficiency, SOCOTEC has a strong track record in delivering carbon consultancy, energy management, audits and ESOS assessments. Our lead assessors can deliver, oversee and approve your business' audits to ensure you meet compliance with confidence.
As well as developing a compliance plan which fully conforms with ESOS requirements, we will identify appropriate milestones to ensure you meet compliance by 5 December 2023. We also offer an ESOS lead assessor consultation to identify the most appropriate compliance strategy for your business.