Engines Off: SOCOTEC Launches Anti-Idling Campaign
Mon 10/18/2021 - 11:22
SOCOTEC is collaborating with Idling Action London to raise awareness of the dangers of idling and the harmful effects that it has on respiratory health among its workforce.
The definition of idling is a vehicle's engine running when it is not in motion – for instance, when drivers are stationary at a red traffic light or when stuck in traffic. According to a study by The Future of Transport, the level of exhaust fumes in the air increases when a vehicle idles for a 30-second period, causing nearly twice as much air pollution as switching off and restarting the engine. This statistic is even more staggering when we consider that poor air quality has contributed to around 40,000 premature deaths in the UK each year.
In light of these statistics, SOCOTEC has adopted the Engines Off pledge to encourage anti-idling across the business. By pledging to cut dangerous vehicle emissions and tackle avoidable air emissions caused by anti-idling, SOCOTEC is helping to reduce localised air pollution and the harmful effects that this has on the respiratory health of its employees and clientele.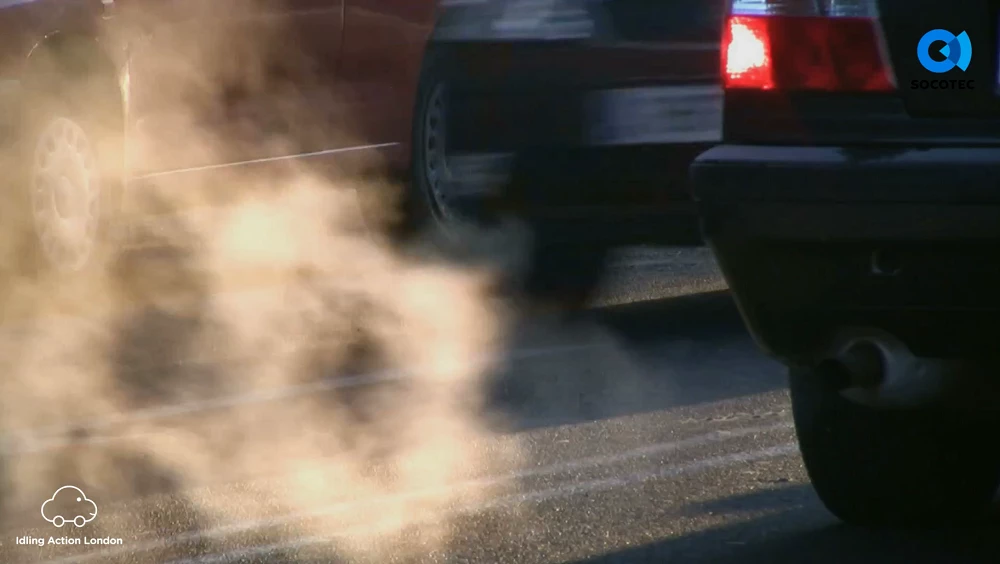 SOCOTEC's anti-idling campaign forms just one of various commitments to improving  sustainability and environmental performance. In addition to the company's pledge against anti-idling, SOCOTEC's Fleet team has devised a range of methods to combat its harmful effects:
Installation of telematics

Increased focus and training

Driver behaviour focus

Commuter survey.