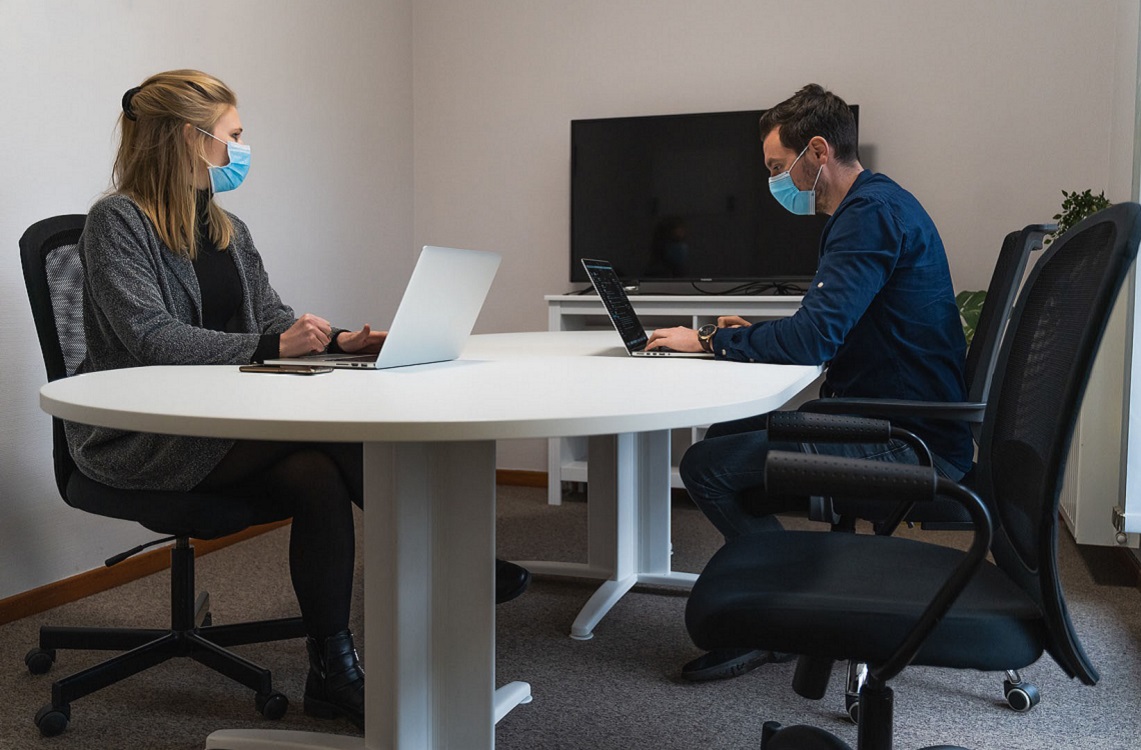 Business Ready - Digital Responses and Solutions
SOCOTEC is committed to continuous improvement through innovation and investment in our personnel, methodologies and equipment.
Remote Monitoring of Water Equipment
To continue providing safe water services to communities, healthcare facilities and industries across the UK during the COVID-19 pandemic, we have state-of-the-art technology in place to offer a remote monitoring service for water equipment.
Remote monitoring allows for the viewing of the water equipment's output signals (4-20mA and volt free contacts) from any web-enabled device such as a PC, tablet or smartphone. SOCOTEC can monitor current sensor readings against system parameters and set up email alerts to the nominated addresses. By centrally gathering timestamped data, this provides a simple solution for performance monitoring and optimising proactive maintenance. Features include:
Internet-based remote access from any web-enabled device for SOCOTEC technicians
Data logging
Real time graphs and historical data
Alarm notification emails
Remote troubleshooting via a SOCOTEC technician (monitoring contract required)
Data is transmitted via a data SIM card, which means that no network connection is required to connect to a building's internal systems and therefore no risk of server security being compromised (subject to area signal coverage).
SOCOTEC offers a fixed term monitoring contract charged at a monthly fee, including provision of the data SIM card. A SOCOTEC technician will monitor the equipment via the remote access portal and can react immediately to any abnormal readings or fault alerts using remote management.  
Contact us here for more information
MiPortal – Data Capture and Information Storage
The ability to have access to real-time data regardless of location is essential for efficient business operations, particularly during a time where access to facilities and sites is restricted. SOCOTEC's digital management system, MiPortal, provides a comprehensive and independent solution for corporate compliance. The system delivers real-time information, from reports to results and tasks to actions. MiPortal facilitates organisations to fulfil their legal obligations and achieve best practice, helping to manage risk, maintain business continuity and drive continuous improvement.
Find out more about MiPortal here
Remote Review of Risk Assessment and Method Statements (RAMS)
In light of the current pandemic, SOCOTEC has processes in place to conduct Risk Assessment and Method Statements (RAMS) reviews remotely, ensuring the continuity of this service while protecting the safety of both employees and clients. These remote RAMs documents provide details on hazards, as well as providing an actionable guide for employers and employees to follow while adhering to social distancing guidelines.
Contact the team here to find out more
Business Ready Support Packages
To ensure that your facilities are safe, compliant and operational in the wake of the Coronavirus pandemic, SOCOTEC's range of testing, inspection and compliance services provides a complete solution to support and guide organisations through these challenging times. Packages include:
Find out more on the services we can provide to get your company Business Ready: