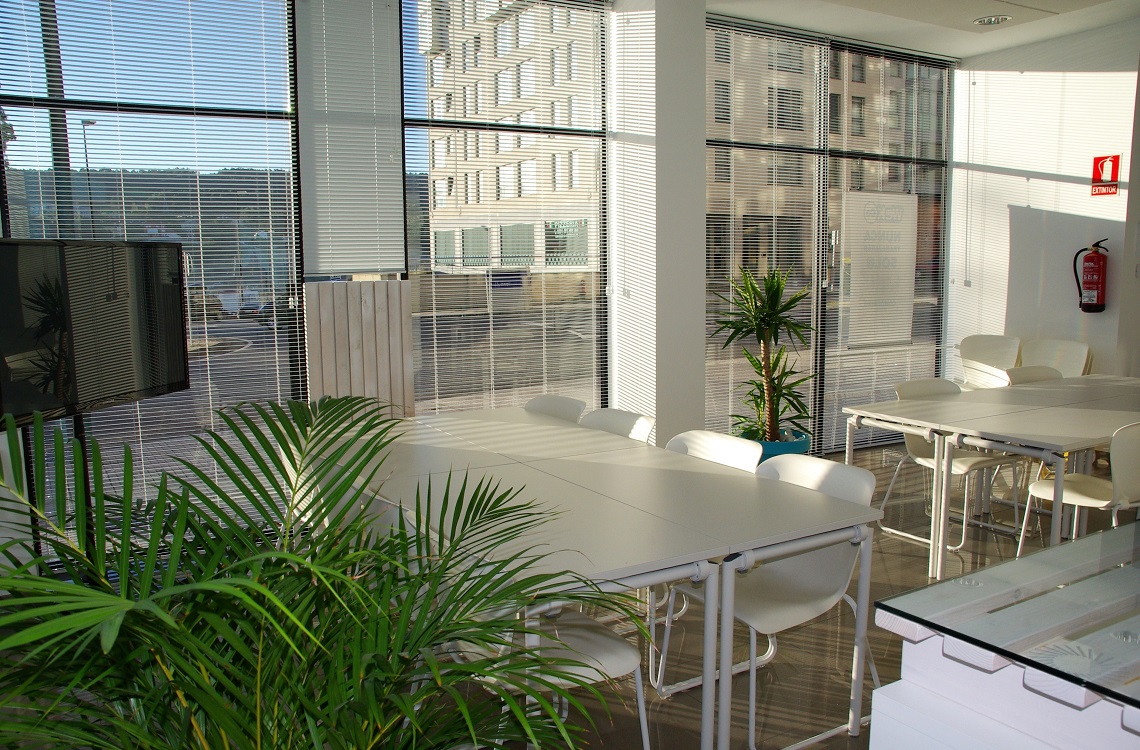 Business Ready - Ensuring Compliance
While the regulations, statutory inspections and examinations required for each organisation to adhere to will vary from business to business, ensuring full compliance with these regulations and standards should form a mandatory part of your business resumption plan post-pandemic.
Complying With Health & Safety Regulations during COVID-19
SOCOTEC can help organisations to comply with the following legislation and more:
Health and Safety at Work Act 1974
Management of Health & Safety at Work Regulations 1999
Health and Safety (First Aid) Regulations 1981
Dangerous Substances and Explosive Atmospheres Regulations 2002 (DSEAR)
Control of Major Accident Hazards Regulations 2015 (COMAH)
Control of Asbestos Regulations 2012
Work at Height Regulations 2005
Control of Substances Hazardous to Health Regulations 2002 (COSHH)
Regulatory Reform (Fire Safety Order) 2005
Fire Safety (Scotland) Regulations 2006
Approved Code of Practice and Guidance (ACOP) L8 – The Control of Legionella Bacteria in Water Systems
Health and Safety (Display Screen Equipment) Regulations 1992 (amended 2002)
Lifting Operations and Lifting Equipment Regulations 1998 (LOLER)
Provision and Use of Work Equipment Regulations 1998
Gas Safety (Installation and Use) Regulations 1998
Pressure Systems Safety Regulations 2000 (PSSR)
Electricity at Work Regulations 1989
Workplace (Health, Safety and Welfare) Regulations 1992
Construction (Design & Management) Regulations 2015
Environmental Permitting Regulations 2016.
Did you know that SOCOTEC can also assist with your organisation's compliance with the Construction Leadership Council's SOP Guidance? Click here to find out more.
Pandemic and Epidemic Policy Development
Every business will face a series of unique challenges when it comes to adapting workplace policies to comply with new health and safety legislation and guidance surrounding COVID-19. SOCOTEC can support your organisation by altering your current health and safety policy arrangements to incorporate epidemics and pandemics, providing you with the peace of mind that your organisation is fully prepared in the event of a similar outbreak in the future.
Contact SOCOTEC for more information
Statutory Inspections
As businesses begin to resume operations following the COVID-19 outbreak, one area that they will need to strongly consider in order to ensure a safe return to work is whether all of their statutory inspections are up-to-date. Employers should ask themselves whether their inspections and assessments require updating or modifying and whether these statutory inspections still need to be undertaken, having been inevitably delayed due to the temporary lay-off period caused by the lockdown.
SOCOTEC can support and guide clients through this challenging and confusing time by checking your organisation's statutory obligations, ensuring that any inspections and tests have been carried out and that all certificates are up-to-date. Examples of statutory inspections that our teams can assist with include Lifting Operations and Lifting Equipment Regulations (LOLER), water hygiene, asbestos inspections and more.
If you believe your business requires support with statutory inspection compliance checks following the COVID-19 pandemic, contact us today.
Maintenance, Repair and Refurbishment Compliance
It is vital that companies adhere to all relevant health and safety legislation to ensure a safe return to work. However, SOCOTEC understands that compliance can be a confusing subject when trying to work out which aspects of your business and assets need up-to-date health and safety compliance records. 
Some points to consider when returning to work following a period of inactivity include ensuring that all statutory maintenance works have been completed to protect the health and safety of employees. This is especially important to consider if facilities managers, health and safety managers and other responsible persons have been placed on furlough leave or are unable to complete work during lockdown restrictions. Employers should consider the following questions:
Do any services require re-certification or re-calibration due to the extended layoff?
Do internal and third-party contractors' arrangements need to be put in place or reinstated?
Do standard and regular inspections and assessments need to be updated, modified, or carried out due to the extended layoff?
SOCOTEC can help to check that all your maintenance compliance responsibilities have been completed.
Contact us for more information
Asbestos Compliance During COVID-19
SOCOTEC's Asbestos Management team can support your organisation in getting 'business ready' after the COVID-19 pandemic, helping you to ensure compliance across three key areas:
Statutory Compliance
There is a reasonable chance that your scheduled asbestos inspection or reinspection was due during the COVID-19 lockdown and has had to be delayed as a direct result. With many buildings under low occupancy, the level of risk posed by asbestos is naturally reduced. Nevertheless, with workplace restrictions beginning to ease and many organisations looking to get 'business ready' and safely reoccupy their premises, it is prudent for these inspections to be planned and completed to ensure that materials are in a safe and compliant condition. SOCOTEC can assist with your asbestos inspection and reinspection requirements as you begin the reoccupation process.
Projects
Essential refurbishment work for your building may also have been delayed as a result of the pandemic. With this in mind, intrusive surveys should also be undertaken prior to any planned buildings works. This may include any adaptations to provide additional barriers/segregation for COVID-19 mitigation measures, as well as general refurbishment works. SOCOTEC is able to carry out intrusive surveys in line with UKAS No. 0148 regulations, ensuring compliance with an organisation's 'Duty to Manage'.
Policy
If many of your staff continue to work from home and you are not planning on fully reoccupying the building for the foreseeable future, you might also want to consider intrusive inspections that could influence future projects while the building is low occupancy. With many companies operating with a reduced workforce, it is worth debating whether or not your organisation's asbestos management plan requires reviewing and amending in relation to the roles and responsibilities of the assigned parties.
Click here or get in touch with SOCOTEC today to discuss how we can support your business' asbestos management requirements and ensure a safe and compliant return to work.
Fire Safety
As we return to work and changes are made to reduce the transmission of COVID-19 within your business, you also need to consider these changes in the context of your Fire Risk Assessment. Some key points to consider include:
Isolation of non-essential equipment
Alarm system testing 
Fire safety equipment testing
Emergency lighting testing
Revision of fire and emergency response plans. 
SOCOTEC is well equipped to assist your organisation with fire management, helping it to comply with relevant legislation, conduct fire risk assessments and create bespoke fire and emergency response plans. To find out more, click here or get in touch.
SOCOTEC also offers fire safety training to support your return to work. 
Construction Leadership Council's SOP Guidance
SOCOTEC understands that government guidance surrounding COVID-19 is constantly changing to reflect the fast-moving nature of the situation. The Construction Leadership Council (CLC) has published a guidance document entitled Site Operating Procedures – Protection for Your Workforce during Coronavirus. Written in accordance with guidelines from Public Health England, the Site Operating Procedures (SOP) is new guidance outlining a series of measures which will allow those within the construction industry to work safely during the COVID-19 pandemic.*
Our experienced Health & Safety consultants can provide tailored advice and carry out audits to ensure that you are complying fully with the updated Site Operating Procedures. This compliance audit can either be bolted on to a general site safety audit or be undertaken as a standalone visit, depending on your individual site requirements. In addition, SOCOTEC continues to provide its comprehensive testing, inspection and compliance services to the clients that require them, ensuring that all of the work carried out fully adheres to SOP guidance to ensure the safety of our clients and employees at all times.
Click here to find out more about the CLC SOP guidelines, as well as how SOCOTEC can assist with your health and safety and compliance audits during COVID-19.  
*Please note that as these guidelines have been issued by Public Health England, separate guidance for construction workers may apply in Scotland, Wales and Northern Ireland.
Stack Emissions Guidance
While the COVID-19 lockdown may have made stack testing difficult, environmental regulatory bodies such as the Environmental Agency (EA) have stated that they expect most sites to complete all of their monitoring requirements by the end of 2020.
Under the Regulatory Position Statement (RPS) C7 – 'Monitoring Emissions from Installations, Radioactive Substances and Waste Sites', operators can delay and reschedule some emissions to air and water monitoring and other environmental monitoring because of COVID-19 restrictions. However, this RPS only applies where COVID-19 prevents monitoring or sampling being carried out to the extent required by the environmental permit. Operators must obtain written agreement from the EA via their regulatory officer or site inspector before they are permitted to use this COVID-19 RPS. This statement was withdrawn on 1 October 2020 – operators must now comply with their original permit. 
SOCOTEC will continue to support its clients with all of their stack emissions testing requirements throughout the COVID-19 pandemic and beyond. Click here to find out more.
You can also find out more information about the Environment Agency's operational response to COVID19 here.
Business Ready Support Packages
To ensure that your facilities are safe, compliant and operational in the wake of the Coronavirus pandemic, SOCOTEC's range of testing, inspection and compliance services provides a complete solution to support and guide organisations through these challenging times. Packages include:
Find out more on the services we can provide to get your company Business Ready: