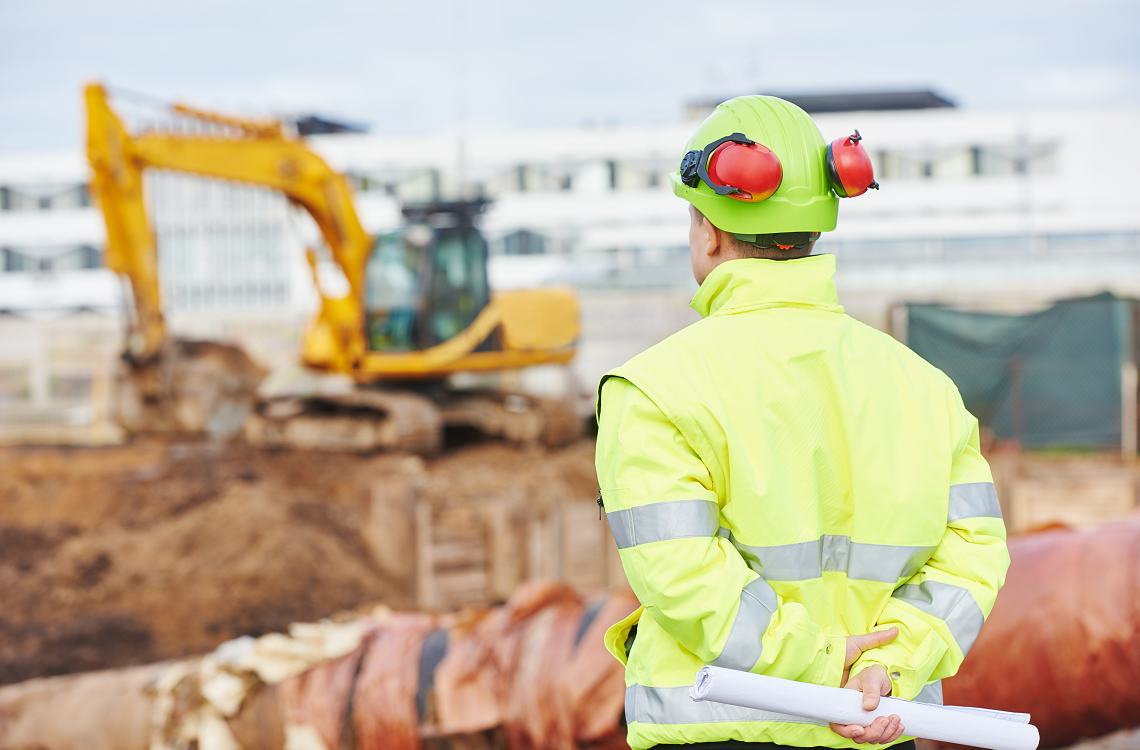 PRIME Presentation Available to ICE Members
Fri 18/01/2019 - 13:01
At the end of last year, ITM Monitoring, a SOCOTEC Company, held an exclusive event at the Institution of Civil Engineers to showcase an innovative new earthworks monitoring technology, PRIME. This technology allows asset owners to 'see inside' vulnerable earthworks using a cost-effective, non-invasive system, providing early warnings of asset deterioration.
What is PRIME?
PRIME was developed by the British Geological Survey (BGS) Geophysical Tomography Team in close collaboration with a steering group of industry experts. Professor Jonathan Chambers – Principal Geophysicist and Leader of the BGS Geophysical Tomography Team – introduced the PRIME technology at the event, first providing the context and vision behind its development.
"Many infrastructure assets were constructed a long time ago, to no recognisable engineering standards and often using less than appropriate materials,"

"These assets, when put under environmental pressures such as excessive rainfall, can become challenging to manage. The concept of remote condition monitoring has been gaining traction, as has the realisation that we can harness technology to give us near real time information on changes in critical structures. In looking for solutions to better manage earthworks assets, PRIME was developed to provide a remote condition monitoring and decision-support system for assessing the internal physical condition of safety critical geotechnical assets, such as embankments, cuttings and dams"
The PRIME technology is based on non-invasive Electrical Resistivity Tomography (ERT), a geophysical imaging technique that is sensitive to compositional variations in the subsurface as well as changes in groundwater saturation and the presence of contaminants. The benefits of using ERT include the ability to view volumetric information, composition and moisture content within the asset. Combining this state-of-the-art geophysical ground imaging technology with data telemetry and web portal access via ITM's Calyx™ Online Monitoring Software, forms the PRIME system.

"The overarching vision for the development of PRIME was to make cutting-edge geophysical ground imaging technology relevant, useful and available to the geotechnical community. I'm pleased to say that we have achieved this," continued Jonathan.
What are the benefits of using PRIME?
After giving a brief introduction to resistivity imaging, Jonathan provided an overview of the benefits of this kind of geophysical imaging, which include
Non-invasive – reduces the need for costly or dangerous drilling or excavations
Provides spatial or volumetric information – which can identify small-scale subsurface processes and can help target further investigations
Enables early intervention
Relatively low cost compared to many other approaches
Rapid – measurements can often be undertaken quickly
Jonathan's presentation went on to explain the cost and risk benefits of PRIME being used in the management of major assets. An outline of the capabilities of the system was also provided, illustrated with case histories demonstrating its application in real life scenarios, including a landslide site, a stretch of rail cutting, a canal embankment and in the monitoring of leaking underground water pipes.
Applications of PRIME
Designed for targeted deployment to provide long-term monitoring of high risk or critically important structures, or short-term monitoring to determine whether intervention is required, the key applications for PRIME are transportation, water utilities, flood defences, contaminated land, landfill, mining, landslides and agriculture. PRIME is of particular importance at sites where you want to keep boots off the ground, and where access is limited or potentially hazardous.

Following Jonathan's presentation, Philip Ball – Group Technical Director at SOCOTEC – chaired a panel discussion comprised of industry experts, including: Oliver Pritchard, Consultant Infrastructure Advisory at Arup; Nigel Lee, Principal Geologist at Kier Design Services; Owen Tarrant, Senior Research Specialist, Flood and Erosion Risk Management at Environment Agency and Michael Edwards, Principle Engineer for Network Rail.

Delegates had the opportunity to pose questions, share views on how this technology might benefit their engineering discipline and discuss engineering challenges with the panel. Below you can see a selection of the questions asked, and the resulting answers. More are covered in the WebEx.
PRIME delivery
"PRIME is now ready for roll-out as a commercial service," concluded Jonathan. "The BGS is a research organisation and therefore we are not best placed to offer routine commercial monitoring operations, so we are thrilled to be working with ITM Monitoring, who will act as the exclusive delivery agent of PRIME, making this monitoring system available to the industry. The BGS will continue to consult on system design and data interpretation, as well as to develop the PRIME technology further."

Nick Slater – ITM's Monitoring Services Director, adds: "We are really pleased to be working with the BGS on the rollout of PRIME. ITM is ideally placed to do this as we've been involved in the development of PRIME for several years now, we have expertise in installing and operating geotechnical monitoring systems, and we have Calyx – our web-based portal – which has been interfaced with PRIME to visualise the data generated by the system."
Questions from the Q&A session
ICE Members can watch the WebEx here 
Download our PRIME datasheet here