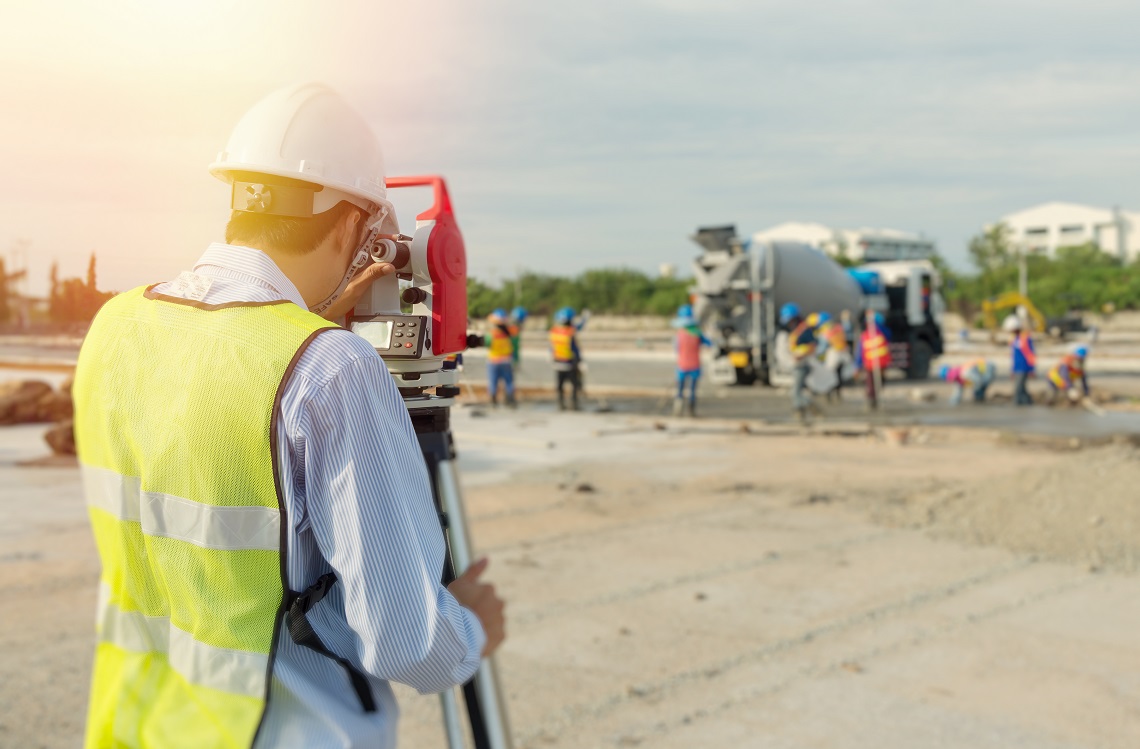 Construction projects are becoming more innovative in nature, building tolerances are tighter and there is increasing use of pre-fabrication techniques. This means that there is a greater requirement for the surveyor/engineer to be able to control construction projects in order to ensure correct and efficient works are carried out.
The surveyor has always appreciated the need for good survey control and there is increasing recognition throughout the construction industry of its importance. Modern contracts split up works into packages and it is vital that all disciplines interface smoothly for projects to be completed on time and within budget.
Experience, Equipment & Methods
There are two fundamental requirements of survey control. Firstly it has to be of sufficient accuracy to ensure construction tolerances can be met. Secondly it has to be practical and useful for the duration of the project.

We have an extensive background in providing control for major construction projects. Our experienced staff are able to work closely with clients to gain an understanding of specific requirements and formulate a scheme to provide quality control. Typical schemes undertaken by ourselves include providing primary control for the development of Stansted Airport, the Heathrow Express Project, M41 Improvement works in central London and the construction of the new Farnborough Hospital, Kent.

We believe in installing monuments that will last for the duration of the project. Our experience has led us to develop many in house solutions to complex problems in providing quality control that fulfils these requirements.

Field observations are carried out using the appropriate equipment to achieve the required accuracy. We have high specification total stations capable of millimetric accuracy over several kilometres. For vertical measurement we use precise digital levels with Invar staves. Both systems support on board data logging for quick and error free transfer of information to computer. All equipment is regularly checked and calibrated.

To ensure reliability, sufficient checks and redundancy are built into control schemes. All observations are entered into a least squares solution to produce final station co-ordinate values. This provides a statistical analysis on the quality of data and gives the surveyor total confidence in work carried out.

We are highly experienced in all aspects of the construction and surveying industry. This gives us a good understanding of control requirements for many different types of project. By working closely with our clients to identify specific needs, we are able to provide quality control that is appropriate to the project.
You can find further information here: